BPE 2018 Bamako
MALI
Tel. +223 20217140
Fax: +223 20217140


Welcome to Guinna Expeditions !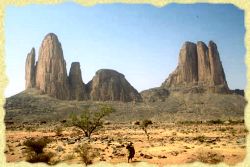 Guinna Expeditions is a Malian receptive Company and Tour Operator, located in Bamako, Mali. We are owners and managers on place: a Malian partner, professional in the field with more than twenty years of experience. We organize adventure and discovery trips in Mali and in neighbouring countries: Burkina and Ivory Coast.


GUINNA EXPEDITIONS was created in 2003,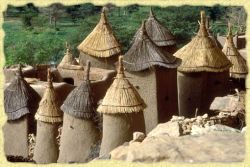 our staff is highly qualified and experienced. Our guides are all Malian young men, very dynamic, and well informed. They speak English, French, Italian, and local language. They will be very delighted to receive and make you know our beautiful Country, its cultures, birds and wildlife. We select your hotels and restaurants with such a care as guides. Although Mali being a developing Country, you will be satisfied with possible services in the tradition of Malian hospitality: "jatigiya"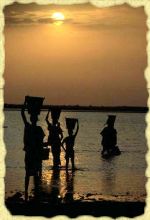 We invite you to take some moment to see what GUINNA EXPEDITIONS and Mali can offer. We have put many pictures on the pages and useful contacts which can give references for other informative sights. We think it's of great importance to have as many information as possible to understand and appreciate our experiences. Our itineraries can include TREKKING, CAMPINGS, DESERT LIFE and RIVER CRUISES. We also offer cultural tourism, birds watching and wildlife; in other words a tourism of development, and we can arrange meetings with Dogon, Fulani or Touareg and so on and so forth.
GUINNA EXPEDITIONS is a Tour Operator engaged to give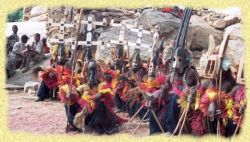 best services for best prices and you will never regret the experience, because we will make every trip with GUINNA EXPEDITIONS an opportunity of wonderful souvenirs.
All the itineraries that we suggest can be changed according to your will. Thus don't hesitate to contact us with questions. We will be very delighted to make with you the trip of your dreams.

Dolo Lesserou, General Director.
| | | |
| --- | --- | --- |
| Version français | Versione Italiana | Deutsch |
---
Contact us
Telephone

(+223) 20217140
Mobile: +223 66732900 / +223 76205687

Fax

(+223) 20217140

Address

Rue 224 – Porte 542 Hippodrome
B.P.E. 2018 Bamako - MALI

E-mail

info @ maliexpeditions.com

Skype:

On-line Form
Unable to play background sound