BPE 2018 Bamako
MALI
Tel. +223 20217140
Fax: +223 20217140


Itineraires
You will find below proposals of itineraries developed as per our 5-years experience of the terrain. They are aimed at giving an idea of circuits in Mali and in near-by countries; however, special tours can also be arranged. GUINNA EXPEDITIONS will make your holiday according to the length of time, international flights, season and budget.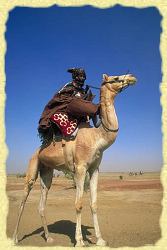 Routes may be reversed without any amendments to program.

---
Our philosophy
The guiding is to provide today's travellers with high standards while offering a complete insight into the beauty of Africa's Land of Encounters and Civilisations.
 The size of groups is small (max 16 people)
 Every tour is accompanied by a French speaking escort / guide; upon request we can provide English or Italian speaking guides and also specialized escorts for trekking in the Dogon country and for hiking around and climbing the Hombori Mountain.
 Different itineraries are proposed as per the tour operator's requirements. The standard itineraries include more nights in hotels / motels / auberge / "campments" and a few nights in mobile tented camps.
 Accommodation is chosen in order to guarantee the best ratio quality/ price, and alternatives proximity to sites to be existing products (hotels, lodges, services, etc) are appraised on a continual basis to ensure that GUINNA EXPEDITIONS reputation of the quality of services is not compromised.
 Meals: in small restaurants along the route, in hotels or, where ever in the open air, they are set up as pleasing picnics. A cook (and a mobile camp kitchen) accompanies every circuit in mobile tented camps menus are as varied as possible (soups, pasta, rice, couscous, meat, fish, fruits, etc)
 Means of transportation: They are carefully chosen to guarantee maximum of comfort and safety; the type of vehicle varies according to the number of passengers. Short walks are also part of the expedition.
 A basic first Aid box can be supplied upon request but we recommend the tour operator to send one along and / or inform clients to carry their own kit.
 Staff knowledge: emphasis is placed on staff training and site inspection to ensure that you and your clients are provided with a knowledgeable service based on experience.
 Unforeseen events: every effort is made to adhere to specify itineraries, however GUINNA EXPEDITIONS reserves the right to change route or itineraries due to unforeseen conditions, such as bad road conditions caused by seasonal rainfall, unforeseen vehicle problems, a medical or political emergency or any situation the guide of GUINNA EXPEDITIONS may consider as valid. We remind you that all tours are real expeditions in wild and often uninhabited areas, therefore contingencies, delays and possible lack of comfort have all to be considered with e flexible spirit.
---
CASTLES OF MUD

8 DAYS / 7 NIGHTS
MIN. NR OF PAX: 2 MAX.NR OF PAX : 16

DESCRIPTION: a taste of Mali with 1 full day excursion on foot.

DAY 1
Arrival in Bamako and tranfer to hotel.
Lunch-Dinner Free
Overnight Hotel

DAY 2
AM Visit of city with its market, National Museum, etc
Lunch In Bamako
PM Departure to Ségou, across
Bambara-Minianka-Bobo villages
Diner Hotel
Overnight Hotel

DAY 3
AM Departure to Djenne and visit of the
city (weekly market on Monday)

Lunch Hotel-Capement of Djenne
PM Continuation to Bandiagara.
Dinner Hotel
Overnigt Hotel

DAY 4
AM Departure to Sangha in the Dogon
Country. By car to Bongo visit of cave and hike down the cliff to
Banani.
Lunch Campement of Banani
PM Visit of the 3 villages of Banani and of Neni
Dinner Campement
Overnight Campement of Banani (tent)

DAY5
Full day excursion on foot accompanied by a Dogon guide and porters –across some of the most spectacular villages (ireli, Amani and Tireli)
Lunch Picnic along the route
Dinner Campement
Overnight Campement of Banani (tent)

DAY 6
AM Visit of Sangha
Lunch Hotel-Campement La Ginna
PM Departure by vehicle to Mopti with
Stop at the Dogon village of Songho
Dinner Restaurant Sigui at Mopti
Overnight Hotel.

DAY 7
AM Early departure for the visit of the town and its colourful market and later short excursion by pinasse along the Niger and Bani Rivers.
Lunch Bar Bozo in Mopti
PM Departure to Ségou with stop for visit at the Bozo village of Togo
Dinner Hotel
Overnight Hotel

DAY 8
AM Visit of the town and departure to Bamako
PM Rooms in day-use and transfer to the airport.
Lunch Restaurant along the route.
Dinner In Bamako

Nights in hotel / hotel-capement : 5
Nights in campment (tent): 2
Nights in mobile tented camp : 0

POSSIBILITY OF HAVING ALL NIGHTS IN HOTEL BY REPLACING THE 2 NIGHTS IN BANANI CAMPEMENT 5TENT° WITH 2 NIGHTS IN SANGHA HOTEL-CAMPEMENT. QUOTATIONS UPON REQEST.

<< Back <<


---

THE DOGONS AND THE PAST

8 DAYS / 7 NIGHTS
MIN. NR OF PAX: 2 MAX. NR OF PAX: 16

DESCRIPTION: spot-light on the living legends of Mali-magical Timbuktu and inaccessible Dogon country. 1 full day excursion on foot

DAY 1
Arrival in Bamako and transfer to hotel.
Lunch-Dinner Free
Overnight Hotel

DAY 2 Transfer to the airport and flight
AM Timbuktu.
PM Visit of the city and camel-ride to a Touareg camp.
Lunch Hotel
Dinner Hotel
Overnight Hotel

DAY 3
AM Transfer to the airport and flight to Mopti, visit of the town and its colourful market.
PM Departure to Bandiagara, with stop at the Dogon village of Songho.
Lunch "Bar Bozo" restaurant in Mopti.
Dinner Hotel
Overnight Hotel at Bandiagara

DAY 4
Departure to Sangha in the Dogon country. Transfer by car to Bongo, visit of the grotto and hike down the cliff to Banani
Lunch Campement of Banani
PM Visit of the 3 village of Banani and of Neni.
Dinner Campement
Overnight Campement

DAY 5
Full day excursion on foot-accompanied by a Dogon guide and porters – across some of the most spectacular villages (Ireli, Amani and Tireli)
Lunch Pinic along the route
Dinner Campement
Overnight Campement of Banani (tents)

DAY 6
AM Departure by vehicle to Sangha in the Dogon country, visit, and continuation to Mopti.

Lunch Restaurant along the route
PM Arrival at Mopti and by pinasse, along the Nger and Bani Rivers, visit of Bozo and Peulh villages.
Dinner Restaurant Sigui in Mopti
Overnight Hotel

DAY 7
AM Departure to Djenne and visit of the city (historic market on Mondays).
Lunch Hotel-campement of Djenne
PM Departure to Segou, with stop at the Bozo village of Togo.
Dinner Hotel
Overnight Hotel at Segou

DAY 8
AM Early visit of the town and departure to Bamako.
PM Visit of city with its market, National Museum, etc.
Rooms in day-use and transfer to the airport.
Lunch Restaurant along the route.
Dinner In Bamako

Nights in hotel/hotel-campement : 5
Nights in campement (tent): 2
Nights in mobile tented camp: 0

POSSIBILITY OF HAVING ALLNIGHTS IN HOTEL BY REPLACING THE 2 NIGHTS IN BANANI CAMPEMENT (TENT) WITH 2 NIGHTS IN SANGHA HOTEL-CAMPEMENT. QUOTATIONS UPON REQUEST.

<< Back <<


---

WIND, SAND AND ROCKS

10 DAYS / 9 NIGHTS
MIN.NR OF FAX. MAX. NR OF PAX :16

DESCRIPTION: From the majestic Niger River to the rough Dogon falaise and across the Monument Valley of Mali.
1 full day excursion on foot.

DAY 1
Arrival in Bamako and transfer to hotel.
Lunch-Dinner Free
Overnight Hotel

DAY 2
AM Visit of city with its market, National Munseum, etc.
Lunch In Bamako
PM Departure to Segou, across
Bambara-Minianka-Bobo villages.
Dinner Hotel
Overnight Hotel

DAY 3
AM Departure to Djenne and visit of the city (historic market on Mondays)
Lunch Hotel-Campement of Djenne
PM Continuation to Mopti
Dinner Restaurant Sigui in Mopti
Overniht Hotel

DAY 4
Visit of the town and its colourful
Market and later exby pinasse along the Niger and Bani Rivers. In the afternoon departure to Douentza
Lunch Bar Bozo Restaurant in Mopti
Dinner Campement
Overnight Campement of Douentza (tent)

DAY 5
Departure by vehicle to Hombori, through the "Monument Valley of Mali". Visit of the ancient part and walk to the Pink dune overlooking the village.
Lunch Picnic along the route
Dinner Campement
Overnight Campement of Kombori (tent)

DAY 6
Departure to the Dogon country and visit the cliff villages with stops at Youga Piri, Ibi, Neni. Arrival at Banani.
Lunch Pinic along the route
Dinner Campement
Overnight Campeemnt of Banani (tent)

DAY 7
Full day excursion on foot-accompanied by a Dogon guide and porters-across some the most spectacular villages (Ireli, Amani and Tireli)
Lunch Picnic along the route
Dinner Campement
Overnight Campement of Banani (tent)

DAY 8
Visit of the 2 villages of Sangha and departure to Bandiagara with a stop to visit the Dogon village of Songho
Lunch At the Hotel Campement of Sanga
Dinner Hotel
Overnight Hotel at Bandiagara

DAY 9
Departure by vehicle to Segou and visit the town ; on the way stop at the Bozo village of Togo
Lunch Restaurant along the route
Dinner Hotel
Overnight Hotel at Segou

DAY 10
AM Departure to the Mandingo Mts..
PM Arrival in Bamako in the evening in the evening and later transfer to the airport
Lunch Picnic along the route
Dinner In Bamako

Nights in hotel/hotel-capement: 5
Nights in capement (tent): 4
Nights in mobile tented camp: 0

<< Back <<


---

FACES FROM MALI

12 DAYS /11 NIGHTS

MIN.NR OF PAX : 2 MAX. NR OF PAX : 16

DESCRIPTION : across ancient cities and lively markets in close contact with the many ethnic groups of Mali. 2 full days excursion on foot.
With respect to the pervious itinerary, this one offers a full days and nigt on the river and more time in the Hombori region.

DAY 1
Arival in Bamako and transfer to hotel.
Lunch-Dinner Free
Overnight Hotel

DAY 2
Am Vsite of city with ists market, National Museum, etc
Lunch In Bamako
PM Departure to Segou, acrosse Bamabara-Minianka-Bobo villages
Dinner Hotel
Overnight Hotel

DAY3
AM Departure to Djenne and visit of the city (historic market on Mondays)
Lunch Hotel-Campement
PM Continuation to Mopti
Dinner Restaurant Sigui in Mopti
Overnight Hotel

DAY 4
Visit of the town and its colourful market and later departure by Pinasse along the Niger to Kona : Stops at Sonrai, Bozo and Peulh villages
Lunch Picnic on board
Dinner Camp
Overnight Mobile tented camp

Day 5
Departure by vehicle to Hombori via Bore and Douentza through the "Monument Valley of Mali"
Lunch Picnic on board
Dinner Camp
Overnight Mobile tented camp

DAY 6
AM-PM Hike around the "Fatima's Hand" Mountain. Visit of the ancient town of Hombori and walk to the pink dune overlooking the village
Lunch Pinic along the route
Dinner Campement
Overnight Campement of Hombori (tent)

DAY 7
Departure to the Dogon country and visit the cliff villages with stops at Youga Piri, Ibi, Neni. Arrival at Banani.
Lunch Picnic along the route
Dinner Campement
Overnight Campement

DAY 8
Full day excursion on foot accompanied by a Dogon guide and porters across some of the most spectacular villages (Ireli, Amani and Tireli)
Lunch Picni along the route
Dinner Campement
Overnight Campement of Banani (tent)

DAY 9
Visit of the 2 villages of Sangha.
Departure in the afternoon to Bandiagara, with visit of the Dogon village of Songho
Lunch Hotel-campement of Sangha
Dinner hotel
Overnight Hotel at Bandiagara

DAY 10
Departure by vehicle to Segou and visit of the town; on the way, stop at the Bozo village of Togo.
Lunch Restaurant along the route
Dinner Hotel
Overnight Hotel at Segou

DAY 11
AM Deparure to Bamako
PM Free time in the capital
Lunch-Dinner In the capital
Overnight Hotel

DAY 12
Full day excursion to the Mandingo Mts. And evening transfer to the airport.
Lunch Picnic along the route
Dinner In Bamako

Nights in hotel/hotel-campement: 6
Nights in campement: 4
Nights in mobile tented camp: 1

<< Back <<


---

THE BEST OF MALI

14 DAYS /13 NIGHTS

MIN.NR OF PAX : 2 MAX. NR OF PAX : 16

DESCRIPTION: the highlights of the country.
2 fulldays excursion on foot.

DAY 1
Arival in Bamako and transfer to hotel.
Lunch-Dinner Free
Overnight Hotel

DAY 2
Am Transfer to the airport and flight to Timbuktu
PM Camel-ride to a Touareg Camp and visit of the city.
Lunch Hotel
Dinner Hotel
Overnight Hotel

DAY3
AM Visit of Timbuktu
PM By pinasse along the Niger River
Navigation with stops at Sonrai and Peulh villages
Lunch Hotel
Dinner Camp
Overnight Mobile tented camp

DAY 4 to 6
Navigation along the Niger through the Inner Delta: stops at Sonrai, Bozo and Peulh villages
Lunch On board
Dinner Camp
Overnight Mobile tented camp

Day 7
Arrival at Kona and departure by vehicle to Hombori via Bore and Douentza through the "Monument Valley of Mali"
Lunch Picnic along the route
Dinner Campement
Overnight Campement of Hombori (tent)

DAY 8
AM-PM Hike around the "Fatima's Hand" Mountain. Visit of the ancient part of Hombori and walk to the pink dune overlooking the village
Lunch Pinic along the route
Dinner Campement
Overnight Campement of Hombori (tent)

DAY 9
AM-PM Departure to the Dogon country and visit the cliff villages with stops at Youga Piri, Ibi, Neni. Arrival at Banani
Lunch Picnic along the route
Dinner Campement
Overnight Campement

DAY 10
Full day excursion on foot accompanied by a Dogon guide and porters across some of the most spectacular villages (Ireli, Amani and Tireli)
Lunch Picni along the route
Dinner Campement
Overnight Camement of Banani (tent)

DAY 11
Visit of the 2 villages of Sangha.
Departure to Mopti via Bandiagara, with a stop at the village of Songho
Lunch Hotel-campement of Sangha
Dinner Restaurant Sigui of Sangha
Overnight Hotel

DAY 12
AM isit of Mopti and its market
Lunch "Bar Bozo" restaurant in Mopti.
PM Departure to Djenne and visit (historic market on Mondays).
Dinner Hotel-Campement
Overnight Hotel-Campement of Djenne

DAY 13
AM Early visit of Djenne
PM Departure by vehicle to Segou; on
The way stop at the Bozo village of Togo.
Lunch Rstaurant along the route
Dinner Hotel
Overnight Hotel at Segou

DAY 14
AM Departure to Bamako
PM Visit of city with its market, National Museum, ETC. Rooms in day-use and transfer to the airport
Lunch Dinner In Bamako


Nights in hotel/hotel-campement: 5
Nights in campement: 4
Nights in mobile tented camp: 4

<< Back <<


---

DOGON TREKKING

11DAYS /10NIGHTS (6 days of trekking)

MIN.NR OF PAX : 2 MAX. NR OF PAX : 16

DESCRIPTION: the only way to discover a uniquely authentic world in a majestic natural setting.

DIFFICULTY: easy to moderate with 4 to 5 hours of hiking per day, reasonable gradient, average altitude 200-300m. local porters for backpacks and equipment. Whenever possible 4x4 vehicles arestand-by, should their support be required.

DAY 1
Arival in Bamako and transfer to hotel.
Lunch-Dinner Free
Overnight Hotel

DAY 2
AM Depature to Djenne across Bambara-Minianka-Bobo villages
Lunch Along the route
PM Visit of the city (weekly market on Mondays)
Dinner Hotel-Campement
Overnight Hotel-Campement of Djenne

DAY3
AM Departure to Sangha in the Dogon Country with stop at the lovely village of Songho
PM Arrival at Sangha and visit of Bongo
Lunch At Bandiagara
Dinner Hotel-Campement
Overnight Hotel-campement of Sangha

DAY4
AM-PM Start of the trek with Dogon guide and porters. Visit of Tiogou and Yendouma
Lunch Pinic along the route
Dinner Camp
Overnight Mobile tented camp

Day 5
AM-PM Visit of Youga Piri, Youga Dogourou and Youganah.
Lunch Picnic
Dinner Camp.
Overnight Mobile tented camp


DAY 6
AM-PM Visit of Koundou, Ibi, Neni and Banani
Lunch Picnic along the route
Dinner Campement of Banani
Overnight Campement of Banani (tent)

DAY 7
Visit of the villages of Banani, Ireli, Yahié and Amani
Lunch Picnic
Dinner Camp
Overnight Mobile tented camp)

DAY 8
AM-PM Visit of Tireli, Komokani and return to Tireli
Lunch Picnic
Dinner Camp
Overnight Mobile tented camp on the terrace of the house of the chief of the village

DAY 9
AM-PM Hike up to Daga, above the cliff and transfer by vehicle to Bandiagara. End of the trekking
Lunch Picnic
Dinner Hotel
Overnight Hotel in Bandiagara

DAY 10
AM Early departure to Mopti, visit of the market and excursion by pinasse along the Niger and Bani Rivers.
Lunch "Bar Bozo(stop at Togo for visit)
Dinner Hotel
Overnight Hotel at Segou

DAY 11
AM Visit of the city and departure to Bamako
PM Rooms in day-use and visit of the capital with its incredible market; transfer to the airport.
Lunch In Bamako
Dinner In Bamako

Nights in hotel/hotel-campement: 5
Nights in campement (tent) : 1
Nights in mobile tented camp: 4

<< Back <<


---

MALI & BURKINA FASO

18 DAYS / 17 NIGHTS
MIN. NR OF PAX: 8 MAX. NR OF PAX: 16
DESCRIPTION: the highlights of MALI and a taste of BURKINA FASO



MALI & IVORY COAST

15 DAYS / 14 NIGHTS
MIN. NR OF PAX: 8 MAX. NR OF PAX :16
DESCRIPTION : the highlights of MALI and a taste of IVORY COAST
---
FOR ALL ITINERARIES

ACCOMMODATION

• Bamako-Hotel le Yamey or similar
• Bamako (with supplement) Hotel Mandé or similar
• Djenne – Hotel-Campement or similar
• Dogon country-Hotel-Campement in Sangha or/and Banani Campement (tents) and/or Kambary Le Cheval Blanc Hotel in Bandiagara or similar
• Hombori and Douentza-Campements (tents)
• Mopti-Hotel Le Kanaga or Motel Sevare
• Segou – Hotel Indipendence or l'Auberge or Motel Mivera
• Tumbuktu –Hotel Azalai or Colombe Hotel
• Throughout the navigation and some nights of the expedition –Mobile tented camps

INCLUSIONS :

• Assistance at the airport upon arrival/departure
• All meals, except in Bamako on the day of arrival (1 lunch and 1 dinner)
• Mineral water while on pinasse
• Accommodation as noted in itinerary (including day-use room in hotel on the day of departure); when the word hotel is used, it may stand for hotel, auberge or motel
• All camping equipment, except sleeping bag, pillow and towels
• All camping equipment, except sleeping bag, pillow and towels
• All sightseeing and transfers: by road, in mini-bus or in 4WD vehicles; on the river, by pinasse. All itineraries can be carried out in 4WD (see rates sheet)
• French speaking guide/escort (some knowledge of English); while in Timbouktu the group is with the local guide/escort only
• The following staff: a cook (sometimes the escort/guide himself), drivers, pinasse crew, local guides in the Dogon country, Djenne and Timbuktu, and porters during the trekking tours.
• Entrance fees to parks, protected areas and museums (as per the programme)
• All service charges and taxes

EXCLUSIONS :

• Any meals or sightseeing tours, including folklore shows, other than those specified
• Beverages and mineral water
• Sleeping bag, pillow and towels
• Tips for drivers, guides and hotel staff
• Any item of personal nature such as phone calls, laundry, personal insurance, etc.
• Flights to/from Mali
• Visa fees, registration fees and any airport departure taxes
• Whatever is not stated in above itineraries

N.B.
• When in the itineraries a MEAL is indicated as free, it means it is NOT included.
• DJENNE weekly market takes place on Mondays
• EXTENSIONS to Burkina Faso and*or Ivory Coast are possible with each itinerary.


• RESERVATIONS
They can be made directly with GUINNA EXPEDITIONS


• PAYMENT POLICY
A deposit of 10% is required at the time of booking. The balace is due 35 days before commencement of the arrangements. If the reservation is made within 35 days of departure, the whole amount must be paid at the time of confirmation. We require full payment before clients arrive in Mali (Copies of bank transfer documents must be faxed to GUINNA EXPEDITIONS as proof of payment).
Reservations made for December less than two months in advance will require a 25% deposit. One the reservations have been made and the deposit paid we require WRITTEN CONFIRMATION with a FINAL ROOMING LIST or CANCELLATION 35 days before pax arrival in Mali.
Ban details: will be specified in pro-forma invoice/s at the time of booking confirmations.

• CANCELLATION POLICY
In the event of a cancellation 35 days in advance the deposit will be refunded. For any cancellation received after 35 days the following conditions and cancellation fees will apply:

34-30 days prior to travel 10% of tour cost
29-20 days prior to travel 25% of tour cost
19-10 days prior to travel 50% of tour cost
9-0 days prior to travel 100% of tour cost

Naturally every effort will be made to minimize these charges.

• RESPONSIBILITY
GUINNA EXPEDITIONS and their representatives reserve the right to withdraw such tour or any part of it, to make such alterations in the itinerary and/or vehicles and/or infrastructure – guaranteeing similar standards – as to them seem necessary or desirable, to refuse to accept or retain as a member of the tour any person at any time, and to pass on to tour members any expenditure occasioned by delays or events beyond their control. In case of any appreciable variable in cost in these, the right is reserved to make such adjustments to rates as necessary. GUINNAEXPEDITIONS will inform the tour operator of all the eventual amendments it is aware of prior to the departure of the tour.
GUINNA EXPEDITIONS cannot be held responsible for any damage loss or expense carried out by passengers due to illness,atmospheric conditions, war, strikes or any cause of force major.
GUINNA EXPEDITIONS cannot be held responsible for death/injury to people or for loss of objects which do not depend on its omission or negligence GUINNA EXPEDITIONS cannot be held responsible for any loss or expense incurred by clients due to loss of objects, cancellation or reduction of tours, unless imputable to its negligence.
At some of the places you will visit on your tour, optional activities furnished by other independent suppliers who are not affiliated with GUINNA EXPDITIONS in any way will be available. Some of these activities carry with them various inherent risks, including attach by wild animals, which can cause serious personal injury. These activities include, but are not necessarily limited to : treks/hikes, walks, helicopter or fixed wing flights. You should be aware that although precautions are taken by the suppliers to guard against such dangers, your safety cannot be guaranteed. Participation will be at your own risk and GUINNA EXPEDITIONS can assume no responsibility for your safety.
oTravelling clients must be in possession of a personal insurance to cover all contingencies.

VOUCHERS

Vouchers must always be delivered upon arrival at the destination and must correspond with the confirmation received. Specification of the actual number of rooms/tents & clients, and details of any other services required (example transfers, excursions,…) is necessary.


COMPLIMENTARY POLICY-Tour Leader

For closed groups we can guarantee him/her a 50% reduction with a minimum of 10 paying pax, and a 100% reduction with a minimum of 15 paying pax. always be responsible for his/her flights, visa, insurance, his/her personal expenses.

SEASONS
GUINNA EXPEDITIONS The itineraries from early October to April (Easter) and in August; however should you have requests for special groups, we can reconsider the period of operation.

• We reserve the right to apply any future additional tax added by the government.

<< Back <<